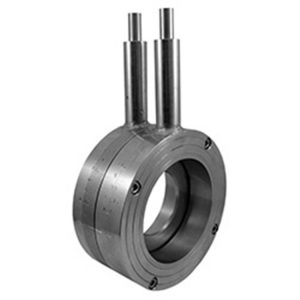 Pressure sensor in flow measurements of liquids
Calculation of the orifice according to DIN EN ISO 5167
Use at higher temperatures and aggressive media
Material steel (St37) or stainless steel (1.4301)
Pressure socket integrated
Installation length 65 mm
Pressure stages up to PN40
Special versions available on request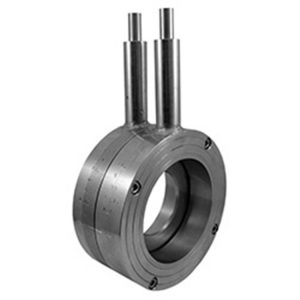 Orifice plates as differential pressure for flow measurement of liquids, gases or vapors. Installation in the pipeline between flanges with smooth sealing strips, the length 65 mm. The calculation of orifice plates according to DIN EN ISO 5167.
The straight pipe should be as 10 x D (D = pipe inside diameter), the outlet section  may be 5 times D.
The choice of materials is based on temperature, pressure and aggressiveness of the medium.
Special versions for higher pressures, higher temperatures or larger sizes may be requested, in accordance with the technical opportunities are made.