The Federal Research Institute for Cultivated Plants, Julius Kühn-Institut (JKI) relies on Grillo-Messtechnik
In 109 cabins of the Research Greenhouse, at the Quedlinburg site, the Messampel flora II has been successfully used since 2005.
Here one is working on breeding research as well as on phytopathology and resistance research. The humidification conditions vary between 40 and 85% RH.
For more information, visit http://www.jki.bund.de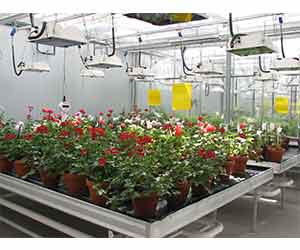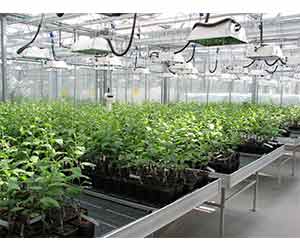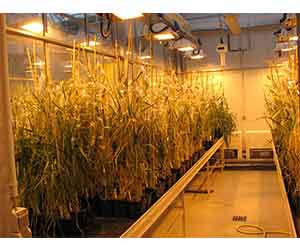 Robust Grillo field devices for pressure measurement
In order to record precise pressures in pipelines of a separator system, the Lübke company has successfully used the PERITACT 80 differential pressure transmitter for many years. This robust field device is ideally suited for various industrial applications of pressure measurement due to its high degree of protection and its solid measuring system.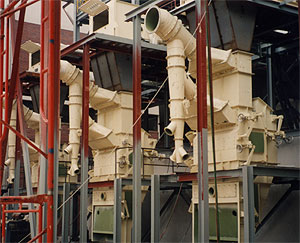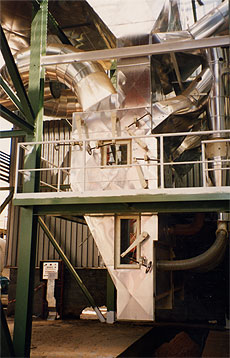 Smallest pressures in biotechnology
For the filter, fan and overpressure monitoring, Bayer Pharma AG uses the precision measuring transducer PERITACT2000-K at the Wuppertal location. In addition to the digital LCD display and two analog outputs, this solid field device has two potential-free switching contacts.
EBARA Precision Machinery Europe
Anbieter von Komponenten und Systemen für Halbleiter, Photovoltaik, LED, Flachbildschirme und MEMS-Anwendungen. Die Produktpalette umfasst Vakuumpumpen, Abgasreinigung und Zubehör, chemisch-mechanische Poliersysteme, Überzugsysteme, Ozon-Generatoren, funktionelle Wassergeneratoren und Filter EPIX.
Expansion of differential pressure gauge production
The analogue differential pressure gauge type DA2000 is gaining more and more market share and requires an expansion of production. In order to meet the increasing demand for simple indicators in the ventilation industry (in particular for filter monitoring), this indicator is now manufactured in medium and large series.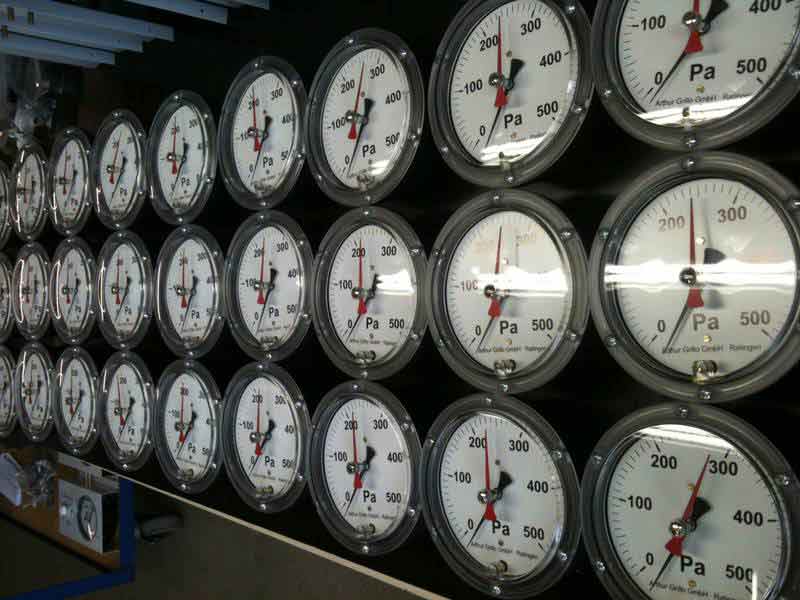 Fan control with constant volume flow control
Our DPCs are electromechanical differential pressure / volume flow controllers with a diaphragm measuring system and a comprehensive evaluation software. They are used to measure and control the smallest differential pressures of non-aggressive gases, in particular of air. Their optimal application area can be found in the field of climatic technology for controlling fans, room pressure monitoring or filter control. The devices allow controlling of air flow or keeping up a constant pressure in a closed environment. In addition to the analog output, an additional alarm output (open collector, max. 30 V / 30 mA or relay 250 Vac / 10 A) is available for limit monitoring or filter monitoring. The device provides a radiated output signal as a volumetric flow sensor. In the case of the pressure or volume flow control, the output signal is the manipulated variable of the PI control.