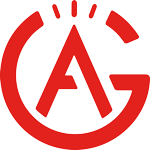 Professional tools for climatic measurement and control technology
Measurement technology - "Made in Germany"
For decades, Arthur Grillo GmbH has been one of the leading manufacturers of control and measurement technology for building automation worldwide. Our products have been specially developed for industrial purposes and are therefore robust, easy to use and highly precise. They measure and control a wide range of climatic conditions (pressure, temperature, humidity, flow) in a wide variety of industrial applications.
Due to our many years of experience, we are experts in low-pressure measurement. This expertise enables our electromechanical transducers to detect the smallest movements of air or gases and convert them into electrical signals. We measure the existing medium, control connected fans and control the smallest as well as large air flows in ventilation systems worldwide. We have designed a comprehensive range of sensors, transmitters and controllers precisely for this purpose.
For the areas of industrial temperature and humidity measurement, we offer efficient sensors for individual measurement units or combined devices for complex analysis and control functions. To round off our portfolio, we manufacture complete systems for flow measurement at the customer's request.
Thanks to our own development, production and sales, we are in a position to respond to customer-specific special solutions and can meet all requirements, from individual pieces to large series. For us, "Made in Germany" means more than just development in Germany. All individual parts, as well as the finished end product, are manufactured completely in Germany and meet our high quality requirements. Our comprehensive commitment to "Made in Germany" makes us a reliable partner in building automation.
We develop energy-efficient and high-quality measurement, control and sensor technology. Our product range includes:
Order the standard equipment quickly online at our shop , or ask your on individual solution.
Arthur Grillo is Member of Association of Energy Efficiency Export Initiative of the Federal Ministry of Economics and Technology more …
Did we catch your interest?
Please leave us a message and we will contact you back as soon as possible.