For more than 100 years
–
Precision at first hand
THE HISTORY OF ARTHUR GRILLO GMBH
Arthur Grillo, nephew of the industrialist Wilhelm Grillo, founds a trading company for supplier products for heavy industry.
Egon Grillo opens with the Arthur Grillo KG in Düsseldorf-Oberkassel a repair shop for measuring instruments and controllers.
With the introduction of electronics, the product range of Arthur Grillo KG expands considerably; the first transmitters with integrated operational amplifiers are also manufactured.
Conversion of the company form into a GmbH (limited liability company)
Analysis devices and heat quantity calculators are equipped with modern microcontroller controls.
Arthur Grillo GmbH enters into a cooperation with the Swedish company AB REGIN; this considerably expands the product range in the field of controllers for air conditioning technology.
The PERITACT2000 transmitter and the DA2000 indicator are launched on the market as a further development of the differential pressure gauges.
With the new DPC200 differential pressure controller, fans can now be efficiently controlled via differential pressure or volume flow. Arthur Grillo is thus responding to the growing demand for controllable ventilation systems with regard to the new ErP Directive 2015.
The further development of flow measurement leads to the Venturi flow meter EVR2000. In addition to measuring liquids and gases, we can also monitor "objects / particles" carried by air pressure, such as fibres, polymers, cellulose and the like.
With the PFT30 climate transmitter, we further developed the established PFT28. The added control function of the PFT30 converts a wide variety of climate measured variables into independent analogue signals. This allows them to be used for device control.
Egon Grillo, the son, starts selling measuring and control equipment, including volume and level meters, gas density recorders, pneumatic and oil-controlled controllers.
Arthur Grillo KG begins manufacturing ring scales for measuring small differential pressures, developing flue gas analyzers under the CODIMETER brand name and remote thermometers.
Egon Grillo retires from the management of the company and hands over the management to a team of two managing directors.
PERITACT80 with diaphragm measuring mechanism replaces the product series of ring balance measuring instruments; for the first time transmitters for smallest differential pressures up to 10 Pa as well as a low-pressure sensor are developed.
Relocation of the company headquarters from Düsseldorf-Oberkassel to Ratingen
The PERITACT2000 transmitter and the DA2000 indicator are launched on the market as a further development of the differential pressure gauges.
With the DS85-P and DS200 devices, further modern low-pressure devices with their own housing technology are developed. Furthermore, the humidity transmitters have been extended by the type PFT28 and now offer an alphanumeric LCD display.
After more than 10 years the DA2000 has proven itself more and more on the market. Various versions with anlog output, switching contact and weatherproof protective housings continuously extend the range of applications.
The differential pressure / volume flow controller DPC200 is equipped with a new product variant. In addition to the analogue output, a relay 250 Vac / 10 A is available as alarm output for limit value or filter monitoring.
DREAMS TURN INTO MISSIONS!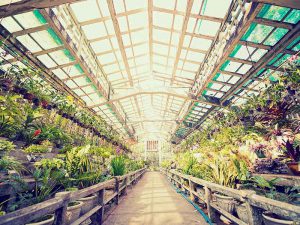 Wherever climatic parameters play a role, we would like to have our say.
Our passion for measuring, controlling and recording your climatic parameters is reflected in our products. With this passion we support you worldwide in creating your optimal working conditions.
VALUES THAT MAKE US TICK!!
We keep going!
Our company has existed for over 100 years. We design our products with the same expectations. Robustness, precision and a high life expectancy have all our products in common.
Growth through cooperation
Our strong customer loyalty allows us to develop products that are specially tailored to individual customer needs. In individual or series production, products are created at the highest level in line with requirements and the market.
Sustainability is a well-used opportunity
Sustainability has always been part of the corporate philosophy and is not only described, but also lived. Happy employees are, like a well-oiled machine, the driving force for an economically operating company. The topic of sustainability also flows into our products. The use of different products can help to save considerable energy. In this way you help our customers to generate economic ecological advantages.
Technologically at the pulse of time
Our striving for innovation ensures that our proven measuring technology is always up to date. A perfect symbiosis of analog measurement and digital electrical engineering is responsible for modernity and compatibility.
Commitment to quality instead of quantity
Like a watchmaker, our main focus is on the quality of our products. Thus, our products are not produced on an assembly line, but at "lab-like" workplaces. Experts who have been trained for years produce high-quality products in individual production.
Leave us a message and we will get back to you as soon as possible.