MEASURING INDICATOR flora II for climate monitoring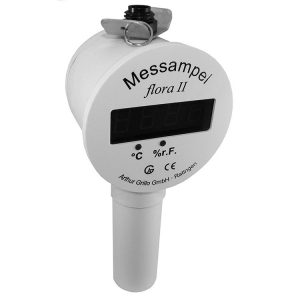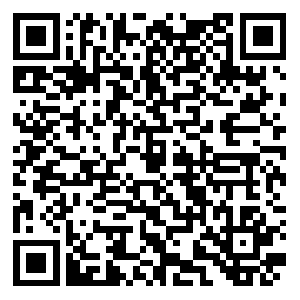 Measuring indicator for climate monitoring
Temperature and relative humidity supervision
Ventilated single-chip-sensor with digital analysis
Exchange of the sensor without re-calibration
Best rain- and radiation protection
Output signals for temperature, relative humidity
Large, wide visible 20 mm LED-indicator
Short response time
The measuring indicator flora II with digital display for continuous monitoring and remote monitoring of temperature and relative humidity. The output signals of the measured variables are 0…10 V or 0/4…20 mA. A built-in fan ensures continuous supply of fresh air, a double-walled pipe ensures effective protection and rain-radiation protection.
Application
For a profitable breeding of plants, besides of plants specific fertilizing and best solarization, especially the climate of the ambient air is of great importance. First of all climate means here air temperature and relative humidity.
The measuring device Flora II got developed for the correct inclusion of those climate values under the circumstances as one can find especially in greenhouses. This measuring device gets hanged directly over the plant beds.
Description
A single-chip sensor for temperature and relative humidity is arranged inside a double-walled protective tube. A built-in protective tube above this fan continuously over the air to be measured at the sensor. This arrangement ensures optimum rainfall and radiation protection, which is the white version of the device additionally improved. A large, highly visible LED digital display shows a change of approx. 3 seconds consecutively temperature and relative humidity on. For controlling the air conditioner output signal of 0…10 V or 0/4…20 mA are measured for both sizes. The supply to the traffic light is measured with 24 Vac. Using a plug-in device, the device is easy to put into operation, is still the single-chip sensor also pluggable and can be easily re-placed without having to recalibrate the measurement of traffic lights.
Leave us a message and we will get back to you as soon as possible.