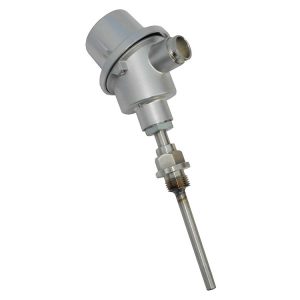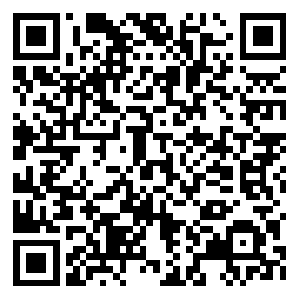 Resistance element Pt100 class A DIN EN 60751
Connection head alloy Type B with screw connection G1/2A
Sensor tube 15 mm stainless steel 1.4571
Various head transmitter (4...20 mA, HART, Profibus) available
WBV1R / WBV2R with PTB-approval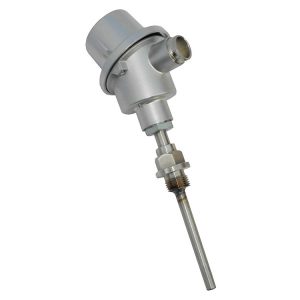 Thermoresistance elements for temperature measuring up to max. 400 °C. The measuring element is a precision resistance element Pt100 class A, according DIN EN 60751.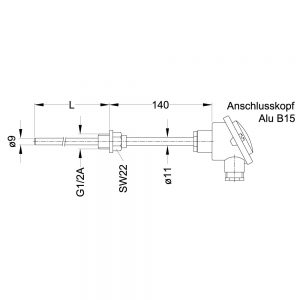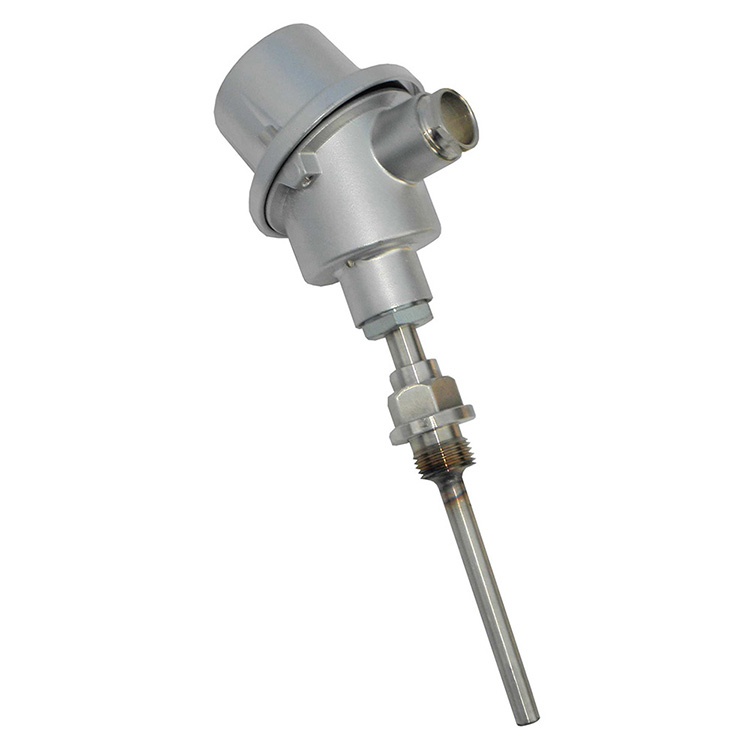 ACCURACY / ERROR LIMITS:
Measured tolerance: <0.25% ± 0.15 °C
Long-term stability: max. R0 drift 0.05% / year
TECHNICAL SPECIFICATIONS:
Operating mode: Measurement mode
Measured material: Temperature
Sensor: Pt100 class A according to DIN EN 60751; PT1000 class A according to DIN EN 60751
Measuring unit: °C
Maximum temperature: Max. 460 °C
Measuring ranges: -70...+400 °C
PHYSICALLY:
Protection tube: X10CrNiMoTi 1810, 9 mm ø, material no. 1.4571
Connection head: Light metal form B
Sensor tube length: 50, 100, 150, 200, 250, 450 mm
ELECTRONIC:
Output current: Optional Transmitter output 4 ... 20 mA